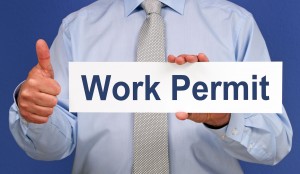 The United States welcomes thousands of foreign workers in different occupations every year. So they need work permits.
A work visa is a type of non-immigrant visa which allows an individual to live and work within the United States for a period of time."Pat Cusma Attorney and Counselor at Law" attorneys provide comprehensive legal services to those wishing to obtain work visas. Our experienced immigration lawyer can guide you through the process of obtaining a work visa or work permit.
Our lawyers represent business organizations seeking to employ foreign individuals and ensure compliance with immigration regulations, including Form I-9 compliance and H-1B Labor Condition Application documentation.
We provide services to:
* H-1B – Specialty Occupations
* B-1 Visas – Temporary Business Visitor
* H-2B – Seasonal Non-Agricultural Workers
* L Visas – Intra Company Transfers
* O Visas – Persons of Extraordinary Ability
* P Visas – Professional Artists, Athletes and Entertainers
* R Visas – Religious Workers
* TN Visas – Mexican and Canadian Workers
We have been helping businesses with immigration matters, representing talented individuals, business professionals, entrepreneurs and investors, who have decided to invest, start a business venture, expand business operations, explore business opportunities, and/or work in the United States.
The advantages of working with us are:
Full commitment in processing H1B Visa successfully and quickly
H1B Visa lawyer knowledge and experience
Communication and responsiveness
H1B Visa Attorney services at an affordable rate
Submission of some H1 Visa applications in as little as 1-2 weeks
An employer must first file an application with the government and request the particular work visa for an individual. Once the employer's application is approved, you are eligible to apply for a work visa.
This first approval of your employer's application is not a visa itself. It does allow you to continue the work visa application process. A U.S. embassy or consulate in your country will interview you to determine your eligibility for a work visa.
If this visa is granted, you may then travel to the U.S. and request permission to enter the country. We will guide you in this process.
Contact us for more information at (330) 454-9960