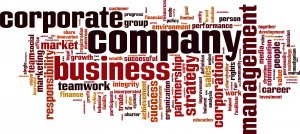 "Registering" a business or company means it may operate in additional states besides the state it was first started in.
Different states have different requirements for registering a company and you have to understand those requirements whether you are starting a new business or incorporating a business already in existence.
While starting a business, there are many crucial factors that may determine the success or failure of your business venture. "Pat Cusma Attorney and Counselor at Law" will help in this matter of registering a company as well as establishing a successful business.
Our attorneys have decades of experience. We will help you with every aspect of business and corporate law matters including:
* Business registration
* Formation and organization of business
* Planning of Business and Negotiations
* Acquisitions and Mergers
* Sale of businesses and Divestiture
* Transactional Contract Law
* Intellectual Property Law
* Business Litigation
* Labor and Civil Law
* Environmental law in regards to business
Our lawyers regularly look after each client for their specific needs.
They will help with tasks like:
Application completion and filing for registration
Completing all necessary forms
Specific requirements of your business will be looked after
Records compiling and arranging for certification services
If you are planning a new corporation, LLC, a non-profit or professional corporation, we work with for you in drafting and filing all the necessary documents accurately and quickly.
We also provide regular services for the business community like qualifications, registered agent services and amendments.
Our attorney, who looks after trademarks, will help in law offices search, evaluate and register trademarks and preparation of comprehensive search reports.
Contact us for more information at (330) 454-9960